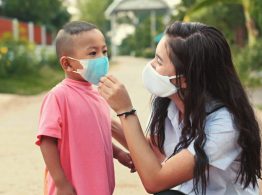 Proper Fit is Important!
Filters are Essential when it comes to viral protection!
Remember to wash your hands before and after wear and avoid touching masks once on your face
Take Proper Care to clean and dry masks after EVERY USE!
* CDC.Gov
SUBHEADING
Choosing A Mask for Your Child?
How to Choose? What to Do About Cleaning/ Care? How to Get My child to Wear One! Pro tips for Parents
Global Pandemics have a way of stopping us in our tracks! So much information coming at us at lightening speed! Our daily routines of such simple activities as going outside have changed as guidance from medical experts has informed our decisions.
Social Distancing, Frequent Hand Washing, Face Masks and Santizers have become part of our " new normal." One thing is for certain at this point in time. We do not have a vaccine as yet to treat Covid19. The health and safety of our families relies upon us to protect our children. Public Health is Everyone's responsibility!
Along with proper hygiene practices like staying safe at home,social distancing, maintaining daily routines,frequent hand washing, minimizing contact with adults and children outside the home, eating healthy, and getting plenty of rest; we can take additional practical steps to help assure our families come through this pandemic thriving!Additional Protective Measures that can help reduce the risks for our children. As a trained Brain Development Educator one thing has always remained a constant for me. A simple principle, " If its true for us as Adults, it is likely true for our children too!"
Best protective practice according to leading medical experts for us is to wear face coverings and disposable gloves in order minimize risk in public.So too for our little ones, teens, and young adults!
The CDC now recommends that children 2 yrs and up wear protective face coverings when outside, and in all public settings. How do we choose what type of mask is best? What is the proper way to wear a mask? How do we clean and care for our protective coverings? What do we do if our children refuse to wear them? Here are some helpful tips from the medical, health and wellness professionals to guide your decisions.
Help! What is the correct way to wear a mask?
Place the cloth face covering securely over the nose and mouth and stretch it from ear to ear.
Remember to wash your hands before and after you wear it and avoid touching it once it's on your face.
When back inside, avoid touching the front of the face covering by taking it off from the back
Care should be taken to not eat or drink while wearing cloth or disposable face coverings.
Wash cloth face coverings after each EVERY USE
What kind of Face Mask is best for my child?
The right fit is important! Pleated face coverings with elastic are likely to work best for kids.As a general rule, disposable pleated face coverings offer a loose fit, fabric offers a snug fit. The loose fit disposable masks can be combined with cloth face cover over also.
Filters are essential when it comes to viral protection. General sizing for Adult cloth face coverings are usually 6×12 inches, child-sized 5×10 inch covering ( may be too large for small children try clipping the back with a hair pain to achieve a snug fit ).
Families of children with special healthcare needs are encouraged to use surgical masks for children at higher risk. Those who are considered to be severely high risk immunocompromised are encouraged to use N95 filter valve surgical masks.
Some children with respiratory or cognitive concerns may have a difficult time tolerating a cloth face covering. Special consideration and care may need to be taken in these circumstances. Surgical masks( with comfort breathing respirator valves) may be a more suitable solution.
Try to find the right size for your child's face and be sure to adjust it for a secure fit!
What can I do if my child is scared to wear a face mask?
These are trying turns for certain! Parents of young children may be dealing with the added pressure of a child who is too scared to wear a face cover. While it is completely understandable that some little ones may be frightened by the face coverings, it is our responsibility to protect them.
It is important to acknowledge your child's fear. Next, try modeling proper protective measures by wearing a mask with your child. Children are natural observers and may become curious about the mask. Try looking in the mirror and talking about it with your child so the fear subsides. Introduce the concept of face masks with their dolls or favorite stuffed animal. Create a teddy bear clinic or hospital in their play area include thermometers, bandages, gloves, and masks to enhance their play.
Try decorating masks to personalize them! You can even draw a mask on your child's favorite character from children's books. Sesame Street has some well thought educational resources regarding Covid19 to help explain the virus in a child friendly way.
Remember to answer their questions simply! If your child asks why people are wearing masks you can respond with something like people wear masks when they are sick or do not want to get sick. Talk about germs and explain that wearing face masks helps us to keep the germs away! Simple- Practical – Real that's it! With care, time and patience we will survive and thrive in these extraordinary times!
We are All In It Together and Together We Are Stronger!

" Keep It Simple- Practical – Real ! With care, patience and time we will survive and thrive in these extraordinary times!" – Dianne G.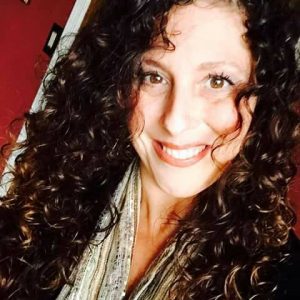 Advocate- Educator- Founder- Mama!
Dianne Galante
"There is no greater warrior than a mother protecting her child."-N.K. Jemisin