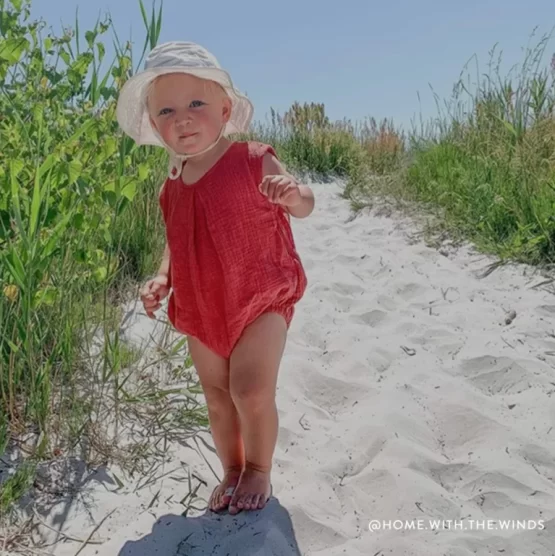 Safe Sun & Fun Little One!
Natural Mama Contributor Deena V. 's Pick for Eco Friendly Summer Fashion for Babies.
Classically cute, this summer sun hat for babies is ethically made in Certified Fair Trade facilities. It features 100% organic Egyptian cotton that is certified by GOTS Global Organic Textile Standard.
FREE of Azo colorants, BPA, flame retardants, formaldehyde, fragrance, PVC and lead.
Buy it at under the nile or Amazon.
Natural Mama Deena V.'s Pool Pick! BPA Free
The Liewood Leonore pool in Sea Creature Sandy Mix is a surefire summer staple.
Cool off in style with this ever popular paddling pool that's perfect for some sunny fun in the garden when the weather heats up!
In a variety of gorgeous Liewood colours and prints, it will be hard to pick a favourite!
Made from BPA free PVC and compliant with EN71-8 the European standard for activity toys.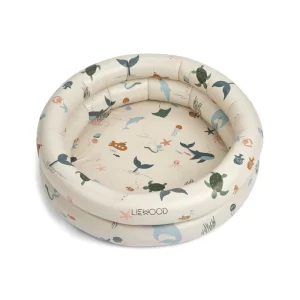 Safer Suncare
Natural Mama Contributor Deena V.'s Pick for Safer Suncare is Award Winning Think Baby Mineral Sunscreen / Non -toxic and Reef Friendly too!
Parent's want safe, reliable and effective sunscreen without all the biologically harmful chemicals found in major brands. So when you think safe suncare visit……
https://gothink.com/collections/thinkbaby-sunscreen/products/thinkbaby-safe-sunscreen-spf-50-6oz-family-size-95
NATURAL MAMA @ MAMASPOSTS CONTRIBUTOR
DEENA V. IS TALKING…
SAFE SUNCARE AND SUSTAINABLE SUMMER GEAR!