TAKE A LONG TAQUITOS 4 BREAKFAST IN A HURRY!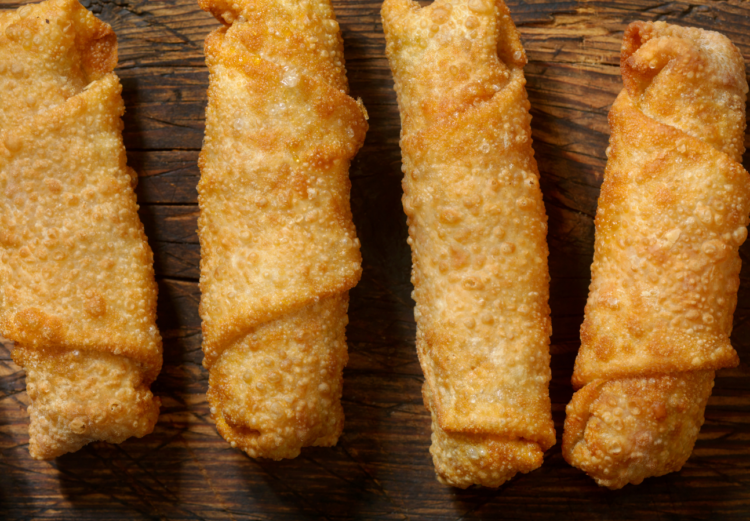 Time: 25 Minutes
Make ahead & Freeze 4 Busy Mornings
ingredients
1/4 medium bell pepper red or green
1/4

cup

cilantro

2

tablespoon

olive oil

6

large

egg

1/4

cup

sour cream

1/4

teaspoon

garlic powder

1/8

teaspoon

salt

1/8

teaspoon

black pepper, ground

1/2

cup

cheddar cheese, shredded

2

cups

salsa

4

medium

tortilla, whole wheat
---
"Put it Together"
Instructions
Preheat oven to 425°F. Line a rimmed baking sheet with foil, spray with cooking spray, then set aside.

Chop pepper and cilantro; heat oil in a nonstick skillet over medium heat.
Crack eggs into a large mixing bowl; whisk in sour cream, garlic powder, salt, and pepper, then add to the hot skillet.

Using a rubber spatula, gently scrape the bottom of the pan and fold eggs over to scramble. Remove from the heat when still slightly under-cooked.

Gently fold cheese, peppers, cilantro, and salsa into the eggs. Microwave the tortillas until warm and pliable.

Place about 1/4 cup egg mixture into the center of each tortilla, roll up tightly, then place on the baking sheet seam-side down, leaving a bit of space between each one.

Lightly spray the tops with cooking spray and bake for 15 minutes or until edges are golden brown and crisp.
Recipe Credit: The Nutri-Mama
"Switch it UP!" Add-Ins for your family
Got some extra time? Get the bigs and little involved…Let'em help you with the prep! Encourage your little master chefs to create their very own " recipe" for Take-Along Taquitos too! Simple and easy, and freezes well! So skip the frozen section with all those preservatives we can't pronounce!
Make the recipe your own by adding what your family loves inside the taquito! Mama's suggestion, shredded chicken or pork, ground turkey or chicken( since my family does not eat pork or beef).
Wanna keep it real simple? Use premade breakfast sausage chopped and Viola! Time Saver Tip!
Serve with apple slices sprinkled with Cinnamon or a banana! Makes for a perfect grab and go healthy side!